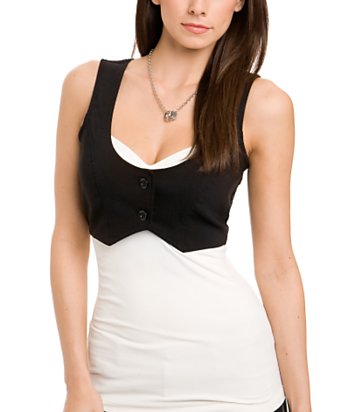 Margarita Vest ($39.50 Sale $19.95)
From GbyGuess.com

I bought a vest in Japan and I really thought I got a good deal since it was about USD$30 and it is pretty good looking. But since then, I've seen cuter vests at cheaper prices, and that really makes me mad. This one is black like mine, but it is smaller/shorter and more form-fitting, so it is definitely sexier than the one I've got. Plus, it is a whole $10 less than the one I bought.

ARGH!~ I will just have to wear mine everyday to get the value out of it!!!